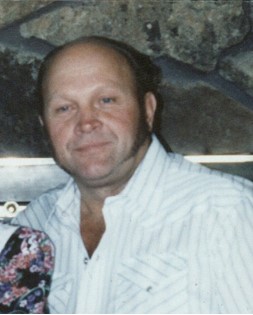 Ronald Berg
Feb 1, 1944 - Jul 3, 2010
Ronald J. "Ron" Berg died at his rural Riverton home on Saturday, July 3, 2010. He was 66.

Memorial services are at 2:00 p.m. on Tuesday, July 13, at the Davis Funeral Home of Riverton with Pastor Mike Johnson of St. John Lutheran Church officiating. Cremation has taken place.

Interment of cremated remains will follow at Mountain View Cemetery in Riverton.

Ronald J. Berg was born in LaCrosse, Wis., on Feb. 1, 1944, the son of John and Loretta (Klien) Berg.

On Feb. 23, 1965, he married Haroldene Skelton in Watford City, N.D. She preceded him in death on April 21, 1996.

Mr. Berg was of the Catholic faith.

He was a drilling superintendent in the oil industry having worked in the oil fields for over 40 years, first as a tool pusher and then advancing to drilling superintendent.

He came to Riverton in 1975 after having lived in North Dakota, with some time in Utah.

His family said, Mr. Berg enjoyed discussing politics, hunting, fishing, traveling while raising his family, with spending time with his family the most important in his life.

Survivors include a son, Harold (Sally) Berg of Casper; daughter, Rhonda (George) Scheid of Reno, Nevada; sons, Rob (Amber) Berg of Sheridan, and Ron (Jeannette) Berg of Casper; 12 grandchildren, Melissa Berg, Jessica Berg, Skylar Scheid, Brandon Scheid, Gabrielle Scheid, Garrett Scheid, Hayley Berg, Linsie Berg, Jackson Berg, Troy Berg, Baylee Berg, and Kelton Berg; brothers, John and George; sisters, Lorraine, Charlotte, Karen, Mary, Rita; brothers- and sister-in-law, Ron Skelton, Marilyn Bergquist, Glenn Skelton, and Gary Skelton; numerous nieces and nephews.

He was preceded in death by his wife, Haroldene Berg; his parents; siblings, Myron and Oscar.

Memorials may be made to the Children's Miracle Network, in care of the Davis Funeral Home, 2203 West Main, Riverton, WY 82501.