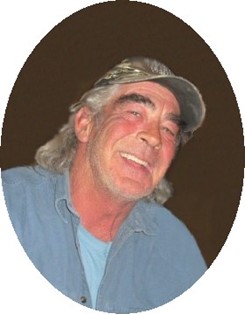 Harve R. Walton
Apr 2, 1956 - Aug 17, 2010
Funeral services for Harve R. Walton of Riverton are at 10 a.m. on Monday, Aug. 23, at St. Margaret's Catholic Church in Riverton. Interment will follow at Mountain View Cemetery in Riverton.

A viewing and Rosary will be held at 7:00 p.m. on Sunday, Aug 23rd at the Davis Funeral Home of Riverton.

Mr. Walton died in Kemmerer on Tuesday, Aug. 17, 2010, at the age of 54.

Harve Robert Walton was born in Torrington, Wy on April 2, 1956, the son of Donald R. Walton and Lucille (Herz) Walton. He was graduated from Riverton High School with the Class of 1974.

He worked in road construction, starting with his father at Gilpatrick Construction and also working for McMurray, and Charken.

Survivors include his mother, Lucille Mahaffey, sons, Adam and Ben; grandson, Nathanial; brother, Jim Walton and his wife Jean of Willow Spring, Mo.; a sister, Patricia Newkirk and her husband Mike of Vancouver, Wash.; close cousins who were raised with him, Brenda Greer of Lance Creek and Bernice Norton of Arizona.

He was preceded in death by a third cousin, Beverly Corless, and his father, Don Walton.

On-line obituaries are available and condolences for the family may be made at: theDavisFuneralHome.com

Service are under the direction of the Davis Funeral Home of Riverton.