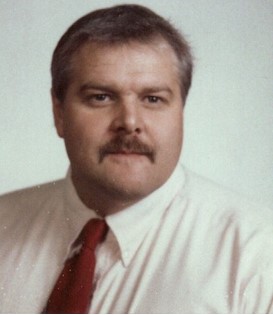 Drew G. Mason
Mar 23, 1959 - Sep 13, 2010
Funeral services for Drew G. Mason of Casper are at 4 p.m. Friday, Sept. 17, at the Davis Funeral Home of Riverton. Family and friends will officiate. Everyone is invited after the service to a reception at the VFW Hall.

Mr. Mason died at the Wyoming Medical Center in Casper on Monday, Sept. 13, 2010 after a short battle with cancer. He was 51.

Glenwood Drew Mason was born in Dayton, Ohio, on March 23, 1959, the son of Glenwood Carr Mason and Pauline Rhoda (Scogings) Mason. He was graduated from high school in Walla Walla, Wash.

He was graduated from ROTC before entering the U.S. Army in the late 70s.

He married Stacia Coldiron on July 20, 1979, in Thermopolis. Mr. Mason worked in management for auto sales. For over a decade he worked for Fremont Motors in Fremont County and, at the time of his death, was employed as an advertising consultant by Our Town Directories in Casper.

His family said Mr. Mason was an avid sports fan, loved golf and pool, playing on several pool leagues, and was an avid fan of the Seattle Seahawks.

He coached girls in fast pitch softball for several years in Riverton, including coaching his daughters and the teams on which they played.

Survivors include his wife of 31 years, Stacia Mason of Casper, who was at his bedside at the time of his death; daughters Harmony Mason of Loveland, Colorado, and her children Zoe and Mason, and Melody Mason of Casper and her son, Trey; his mother, Pauline Foster of Oregon; sisters, Cheryl Reed of Wisconsin, Sonya Mason and LaVonda Mason, both of Washington state, and Chantel Foster of Oregon; numerous nieces and nephews.

He was preceded in death by his father, Glen Mason of Washington state, and a sister, Christine Boyd of Denver.

On-line obituaries are available and condolences for the family may be made at: theDavisFuneralHome.com

Services are under the direction of the Davis Funeral Home of Riverton.