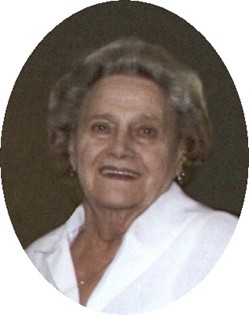 Regina Hagstrom
Oct 18, 2010 - Oct 17, 2010
Regina Hagstrom of Riverton died at the Wyoming Medical Center in Casper early Sunday morning, Oct. 17, 2010. She was 74.

Funeral Mass is at 10 a.m. on Friday, Oct. 22, at St. Margaret's Catholic Church in Riverton with the Rev. Father Andrew Duncan officiating. Interment will follow at Mountain View Cemetery in Riverton.

Rosary is at 7 p.m. on Thursday, Oct. 21, at St. Margaret's.

Regina Grabowski was born in Bayside, N.Y., on Jan. 23, 1936, the daughter of Edward and Stella (Soyack) Grabowski.

She moved to Fremont County from Bayside, N.Y., in 1953, settling first in Arapahoe at the age of 18. Then later lived in Shoshoni, Dubois, and returned to Riverton.

Mrs. Hagstrom was a homemaker and worked as a cook for the Arapahoe School for several years.

She married Frank Miller on October 12th, 1953. They were later divorced.

She married Yngve Hagstrom on Feb. 14, 1987, in Riverton.

Mrs. Hagstrom was a member of the Catholic faith and St. Margaret's Catholic Church where she attended Adult Bible Class.

She was a past volunteer for Abba House and belonged to the VFW Auxiliary.

Her family said Mrs. Hagstrom enjoyed her grandchildren, great grandchildren, gardening, and flowers.

Survivors include her husband, Yngve Hagstrom of Riverton; sons, Edward Miller and wife Neva of Arapahoe, Joseph Miller of Arapahoe, David Miller of Riverton; step-son, Bruce Hagstrom and his wife Carolyn of Riverton; step-daughter, Trudy Kumpe and her husband Peter of Little Rock, Ark.; 11 grandchildren and 21 great grandchildren; a sister, Joan Pachell and her husband Richard of Youngstown, Ohio; several nieces and nephews.

She was preceded in death by an infant son, Frank Miller; her parents; an uncle, Frank Soyack; a brother-in-law, John Flaherty; two sisters, Mary Flaherty and Dorothy David; Grandsons, Shye Miller and Jesse Pedersen.

Memorials may be made to St. Margaret's Catholic Church, in care of the Davis Funeral Home, 2203 West Main Street, Riverton, WY 82501.

On-line obituaries are available and condolences for the family may be made at: theDavisFuneralHome.com

Services are under the direction of the Davis Funeral Home of Riverton.