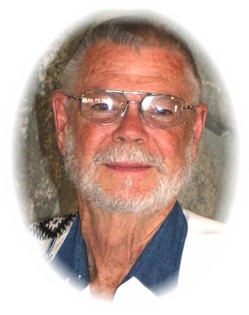 Dale Adell
Feb 25, 1939 - Oct 14, 2010
Dale Adell went to be our Lord and Savior Jesus Christ on October 14, 2010 in St. George, UT. He died very unexpectedly of a ruptured aorta at 71 years of age. Dale Adell, son of Donald and Verda German Adell, was born February 25, 1939, in Topeka, Kansas. He grew up farming and graduated from Beloit High School in Beloit, KS, in 1957. Dale earned his BS in Industrial Arts from Pittsburg State Teachers College in Pittsburg, KS.

On December 27, 1959 he married JoAnne McKinnie in Erie, KS. They have one daughter, two sons and five grandchildren. This past July they had a celebration for their 50th wedding anniversary at their home in Dubois.

Dale farmed for many years raising hogs, wheat and cattle in Glen Elder, KS. He started the Young Farmers Association for the State of Kansas and was their president for a short time. He also started and developed the first Rural Water District in Mitchell County Kansas. He taught high school industrial arts for a total of 25 years in Kansas and Wyoming.

In 1976 the family moved to Casper, WY where he taught industrial arts at Kelly Walsh High School for 17 years until his retirement in 1993. They then built a log cabin in the mountains outside of Dubois, which is their current home. They wintered in El Centro, CA and Beaver Dam Littlefield, AZ.

Dale was an avid hunter and outdoor enthusiast most of his life. He loved camping in the mountains, horse packing into the back country and fishing. He recently went on a weeklong hunting/camping trip, backpacking with horses.

He was an expert woodworker and builder, building 6 family homes and remodeled 7 others. Many summers he and his three kids worked on remodeling projects to earn extra money. His expertise in industrial arts led to his passion of woodworking and building clocks. Many family members and friends were the fortunate recipients of his fine work.

Dale blessed many people through his spiritual gift of helping family and friends, no matter what their needs. He opened his home and heart to everyone. He was extremely generous and focused on living Christ like. His hope was that those he touched would someday meet him in Glory, where he is helping Jesus build everyone's final home.

Survivors include his wife JoAnne of Dubois, WY, daughter, Diana Stoick and husband Ken of Casper, WY, two sons, Mark Adell and wife Nancy of Arlington, WA, Scott Adell and wife Amy of Sheridan, WY; five grandchildren Jordan Miller, Mackenzie Adell, Jordan Adell, Jacob Larson, Alec Adell; sister Alice Mills of Quincy, IL and her children and grandchildren.

He was preceded in death by his parents.

In Lieu of flowers, donations may be made to the General Council of the Assemblies of God –World Missions 1445 N. Boonville Ave., Springfield, MO 65802-1894 please include #8911661(20) in the memo.