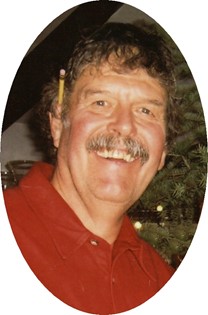 Gerald H. "Jerry" Fehring
Feb 19, 1947 - Dec 19, 2010
Memorial services for Gerald H. "Jerry" Fehring of Kinnear are at 2 p.m. on Wednesday, Dec. 29, at the Morton-Kinnear Fire Hall. Shane Hanes will officiate. Military honors will be presented.

Mr. Fehring died at the Billings Clinic Hospital in Montana on Sunday, Dec. 19, 2010, of injuries received in a fall a week earlier. He was 63.

Gerald Herman Fehring was born in Iowa on Feb. 19, 1947, the son of Norbert and Helen S. (Klocke) Fehring. He grew up on a farm near Pocahontas, Iowa and was graduated from Pocahontas Catholic High School in 1965. He received his Bachelors Degree in Industrial Arts from Westmar College in Le Mars, Iowa in 1969.

He served with the U.S. Army from 1969 to 1972 being stationed at Fort Lewis, Washington. He moved to Kinnear in 1974, following a dream he had as a young boy to move to Wyoming.

He married Kristen Nelson in Sioux Falls, S.D., on June 15, 1985.

Mr. Fehring was a general contractor in construction, operating Gerald H. Fehring General Contractors for more than 32 years he also operated Left Hand Sports.

Before entering private business, Mr. Fehring taught two years at Technical High School in Omaha, Neb., 1972-74, and five years of industrial arts at Wind River High School, 1974-79, starting a home building program there.

He was a member of the NRA, the Rocky Mountain Elk Foundation, and the Morton-Kinnear Volunteer Fire Department where he served as chief two times was on the scholarship committee and helped coordinate the dinner functions. He co-founded the ski club at Wind River High School, and was a member of the Pavillion American Legion Post #61.

His family said he enjoyed hunting, fishing, camping, skiing, golfing, shooting sports, and had a passion for his work.

Survivors include his wife, Kris Fehring of Kinnear; two sons, Shane Fehring of Riverton and his children Braxton and Aslyn Fehring; son, Cameron Fehring and his fiancé Amanda Snedigar of Missoula, Mont.; a daughter, Amara Fehring of Kinnear; his parents-in-law, Robert and Karen Nelson of Billings, Mont.; a brother, Patrick Fehring and wife Marcia of Ida Grove, Iowa; sisters-in-law, Paula Fehring of Lennox, Iowa., and Konnie Collinson and husband Chris of Billings, Mont.

He was preceded in death by his parents; and two brothers, Matthew and Jack.

Memorials may be made to the Morton-Kinnear Fire Department in care of the Davis Funeral Home, 2203 West Main Street, Riverton, WY 82501.

On-line obituaries are available and condolences for the family may be made at: theDavisFuneralHome.com

Services are under the direction of the Davis Funeral Home of Riverton.