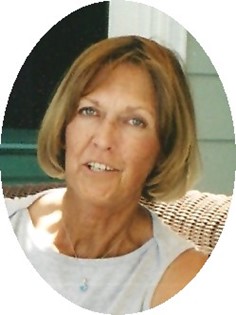 Linda Marburger
Jul 2, 1950 - Jan 3, 2011
Funeral services for Linda S. Marburger of Riverton are at 10:00 a.m. on Saturday, Jan. 8, at the United Methodist Church at 1116 W. Park Avenue in Riverton. Rick Fagnant will officiate. A viewing will be from 5:00 – 7:00 p.m., on Friday, Jan. 7, at the Davis Funeral Home. Viewing will also precede the service beginning at 9:00 a.m. at the United Methodist Church. Linda died on Monday, Jan. 3, 2011, at the Wyoming Medical Center in Casper. She was 60.

Linda Sue Matzke was born in Thermopolis on July 2, 1950, the daughter of Franc Martin Matzke and Helen Maxine (Noland) Matzke.

She was graduated from Kelly Walsh High School in Casper and received her Associates Degree from Central Wyoming College. She had also lived in Casper, Lander, and Riverton.

She married Gerald C. "Gerry" Marburger on Oct. 10, 1969, in Casper. The family lived in Fremont County since 1979.

Linda worked in the special education area of the educational profession at Lander Valley High School and was a Para-Professional at Riverton High School in the Student Support Services. She had great compassion and empathy for her students. She also chaperoned many golf tournaments for the school teams.

When Linda was first married, she knew little about sports and considered them a waste of time. However, as her boys grew and participated in them, she became an "expert" in the rules of golf, baseball and football. This is just an example of the love and devotion she exhibited towards her boys.

Linda was deeply involved with golf, enjoyed her time with family and friends, and returned to her professional career after raising their three sons. She was very active in her sons' sports, was an avid Bronco Fan, in the Elway years and the bad years, enjoyed quilting and crocheting, and also looked forward to an annual golf retreat to Mesquite, Nev. with close friends.

Survivors include her husband, Gerry Marburger of Riverton; sons, Cory Wade Marburger and Clinton Boyd "CB" Marburger and wife Novara, both of Lander, and Martin Allan Marburger and wife Shelly Bauder of Rawlins; two grandchildren, Getty Lee Marburger, Lindynn Marburger; five step-grandchildren, Jaquelynn Dahlstedt, Katelynn Dahlstedt, Milton McDonald, Anna Werner, Bradley Bauder; a brother, Richard Matzke and wife Mary Ann of Kingsman, AZ; sister, Sandy Shoemaker; brother-in-law, Bill Marburger and wife Rosie of Riverview, FL; and mother-in-law, Agnes Marburger of Casper.

Linda was preceded in death by her father, Franc Matzke; mother, Helen Matzke, sister, Paula Lovell; brother-in-law, Tom Marburger; and father-in-law, Clinton Marburger.

Memorials may be made to the Help for Health Bus, care of the Davis Funeral Home, 2203 W. Main Street, Riverton, WY 82501.

On-line obituaries are available and condolences for the family may be made at: thedavisfuneralhome.com

Services are under the direction of the Davis Funeral Home of Riverton.