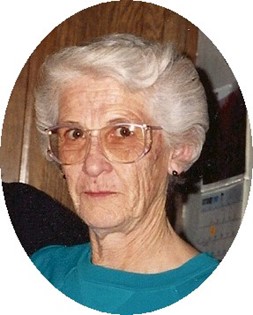 Betty "Lacy" Legerski
Jul 3, 1933 - Feb 15, 2011
Memorial services for Betty (Lacy) Legerski of rural Riverton are at 2 p.m. on Monday, Feb. 21, at the Davis Funeral Home of Riverton.

Inurnment follows at 10:00 a.m. Tuesday, Feb. 22 at Mountain View Cemetery in Riverton.

Mrs. Legerski died at the Wyoming Medical Center in Casper on Tuesday, Feb. 15, 2011, at the age of 77.

Betty Mae Lacy was born in Yoder on July 3, 1933, the daughter of Travis Loren "Bud" Lacy and Barbara Lucille (Rowell) Lacy. She was graduated from Natrona County High School in Casper with the Class of 1953 and was a long-time resident of Riverton.

Mrs. Legerski was a homemaker, having married Tony Legerski at the United Methodist Church of Riverton on Nov. 23, 1978.

Her family said that in addition to her family and grandchildren, Mrs. Legerski loved the outdoors, gardening, flowers and plants, cooking for her family, traveling, and collected angels.

She was of the Christian faith.

Survivors include her husband, Tony; daughters, Penny Nelson and her husband Bud, and Lynn Duncan; sons, Virgil Babione and his wife Paula, Gary Babione and his wife Lisa, and Clint Babione; 12 grandchildren and 15 great grandchildren; brothers, Tom Lacy and Monte Lacy and his wife Jodi; a sister, Peggy Long and her husband Jerry.

She was preceded in death by her parents; a sister, Jackie Lee Collins, and a niece, Jody Collins.

On-line obituaries are available and condolences for the family may be made at: thedavisfuneralhome.com

Services are under the direction of the Davis Funeral Home of Riverton.