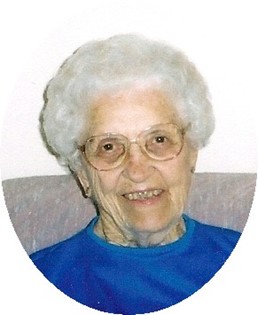 Irene C. Guilford
Oct 11, 1917 - Apr 4, 2011
Irene C. Guilford of Riverton died at the Help for Health Hospice Home in Riverton on Monday afternoon, April 4, 2011. She was 93.

A gathering of friends and family will be at 3 p.m. on Wednesday, April 6, at Mountain View Cemetery in Riverton where her cremated remains will be buried next to those of her husband.

Irene C. Lacy was born in Harrison, Neb., on Oct. 11, 1917, the daughter of James and Theresa (Staudenmier) Lacy. She moved with her family from Harrison to Dubois in 1923.

She married L.D. "Mike" Guilford on June 4, 1933, in Loveland, Colo.

The couple moved to Riverton in 1954 where they bought and operated the Teton Hotel. In 1959, they built and operated the Thunderbird Hotel. The couple operated both hotels until their retirement.

Mrs. Guilford was a member of the St. James Episcopal Church in Riverton.

Her family said she enjoyed playing bridge and golf, was a member of a bridge club, and a charter member of the Riverton Country Club maintaining her membership from 1960 to 1998. On July 3, 1970, she scored a hole-in-one on Hole-2

The family said Mrs. Guilford also enjoyed gardening and taking care of her yard. In 1995, she received the Garden of the Month Award at the age of 77. They said Mrs. Guilford also enjoyed traveling the world with her sister Eva. Together they toured Egypt, China, and Europe several times.

She is survived by her son, Michael "James" Guilford and his wife Nancy of Ventura, Calif.; a granddaughter, Carma Gallerani and her husband Gaetano of Switzerland, their two sons, Felice and Giorgio.

She was preceded in death by her husband, Mike Guilford on April 8, 2002, and her sister, Eva Harris in January of 2005.

Memorials may be made to the Riverton Senior Center or Alzheimer's of Wyoming, in care of the Davis Funeral Home, 2203 West Main Street, Riverton, WY 82501.

On-line obituaries are available and condolences for the family may be made at: theDavisFuneralHome.com

Services are under the direction of the Davis Funeral Home of Riverton.