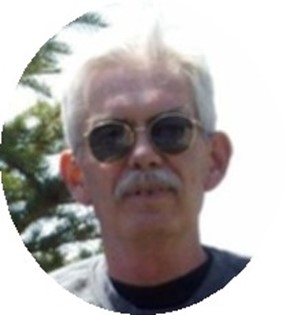 Joseph "Joe" Michael Nolan
Aug 10, 1953 - Mar 25, 2011

Joseph "Joe" Michael Nolan, 57, passed away on Friday, March 25th, 2011 in Riverton, Wyoming after a two year battle with cancer.

Joe was born on August 10, 1953 in Casper, Wyoming to James and Rhoda Nolan. He graduated from Natrona County High School in 1971 and served in The United States Navy from 1971 - 1975. He lived in Mills and Casper his entire life before moving to Riverton in 2008. Joe enjoyed camping, hunting, fishing, reading and creating unique wildlife and Native American art. He loved animals, especially dogs, and enjoyed spending time with his family and friends.

He was preceded in passing by his father, James Michael Nolan, and his sister, Sue Nolan Abbott. He is survived by his mother, Rhoda Marie Parker Nolan of Riverton; his sister, Nancy Kay McFadden and husband Tim of Riverton; his niece, Kindie Abbott Chinn of Hillsboro, Oregon; his nephew, Chase McFadden and wife Stacie of Sheridan, Wyoming; his niece, Cebee McFadden Richardson and husband Tracy of Laramie, Wyoming; and his great nephews and nieces, Darius Chinn, Nolan McFadden, Reed McFadden, Kyndal McFadden, Finn McFadden, T.R. Richardson and Calvin Richardson. There will be a celebration of life from 1:00 - 3:00 p.m. at Butch's Happy Days, 1180 Oildale Street, Evansville, WY. Memorial contributions may be made to Paws for Life, 505 S. Smith Road, Riverton, WY 82501, 857-6002, or Help for Health Hospice, 1240 College View Drive, Riverton, WY 82501, 856-1206.