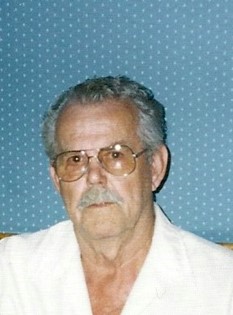 C.J. Bruton
Feb 12, 1930 - Apr 24, 2011
C.J. Bruton of rural Shoshoni died on Sunday morning, April 24, 2011, at Wind River Healthcare in Riverton. He was 81.

Cremation has taken place with family services and scattering of ashes to be held at a later date.

C.J. Bruton was born in Pruitt City, Okla., on Feb. 12, 1930, the son of Charles Jefferson Bruton and Ann Willougby (Bruton)Walker. He graduated from Jordon High School, Long Beach (Calif.), with the Class of 1947, excelling as a high school football star. He later coached Young American Football in Farmington, N.M.

Mr. Bruton joined the Navy Reserves when he was 17 years old and later served two years with the U.S. Army during the Korean War. On Jan. 27, 1957, he married Virginia "Gini" Kading in Huntington Beach, Calif.

He worked as a drilling supervisor and oil field consultant throughout the Western United States, in Saudi Arabia, Turkey, and Peru, then moved back to the Riverton area 20 years ago.

Mr. Bruton was of the Methodist faith.

His family said he enjoyed spending time with his friends and family, hunting, reading, camping, working in the yard, football and Nascar. Survivors include his wife, Virginia "Gini" Bruton of Shoshoni ,daughters, Sally Ann Horton of California and Joni Dee Stark of Louisiana; six grandchildren, Kaylie Ruth Willis, Cory Elizabeth Horton, Jacob LeRoi Horton, Jesica Lyn Durant, Mace H. Stark, and JoDaye Stark.

He was preceded in death by two sisters, a brother, and his parents.

On-line obituaries are available and condolences for the family may be made at: thedavisfuneralhome.com

Services are under the direction of the Davis Funeral Home of Riverton.