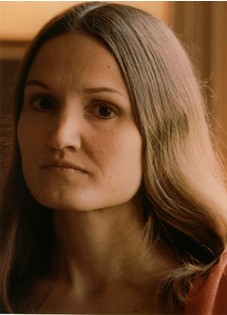 Deanna B. Goodmundson
Jun 15, 1941 - Jun 4, 2011
Funeral services for Deanna B. Goodmundson of Riverton are at 2 p.m. on Thursday, June 9, at the Davis Funeral Home. The Rev. Sally Bub officiates and interment follows at Mountain View Cemetery in Riverton.

Ms. Goodmundson died at her home in Riverton Saturday morning, June 4, 2011. She was 69.

Deanna Beatrice Daniels was born in Northport, Neb., on June 15, 1941, the daughter of Edward and Margaret (Wagner) Daniels.

She was graduated from Riverton High School, Central Wyoming College with honors, and received her Bachelor's degree and did graduate work at the University of Wyoming.

Mrs. Goodmundson lived throughout the Western U.S., in Mexico, and several Central American countries.

She worked as the director of homeless shelters in Lexington, Neb., and Moab, Utah.

Her family said she was proud of her children and grandchildren and loved her many pets. She was a talented painter and was loved by many men.

Survivors include her daughters, Kimberly Daniels, Gwendolyn Springer, Victoria Morales, and Rebecca Finch; granddaughters, Haylen Finch, Rosey Morales, Stephanie Suitter, Morgan Springer, and Denum Springer; two great grandchildren.

She was preceded in death by her parents and her only brother, Sky Daniels.

Memorials may be made to the American Society for the Prevention of Cruelty to Animals in care of the Davis Funeral Home, 2203 W. Main Street, Riverton, WY 82501.

On-line obituaries are available and condolences for the family may be made at: TheDavisFuneralHome.com

Services are under the direction of the Davis Funeral Home of Riverton.