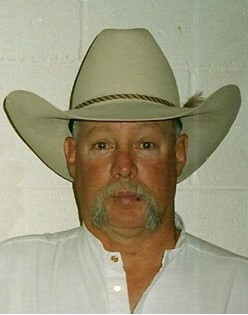 Michael D. "Mike" Lapeyre
Jun 10, 2011 - Jun 10, 2011
Funeral services for Michael D. "Mike" Lapeyre are at 10 a.m. on Monday, June 13, at the Headwaters Community Center in Dubois.

Interment follows at the Dubois Cemetery.

A viewing is from 9 to 10 a.m. Monday at the Headwaters, preceding the funeral.

Mr. Lapeyre died at his home in Dubois on Monday, June 7, 2011. He was 57.

Michael Dale Lapeyre was born in Riverton on Sept. 24, 1953, the son of Robert Lee Lapeyre and Sandra Dee (Barrett) Lapeyre and attended school in Dubois, graduating from Dubois High School.

He was a carpenter by trade, working for Pat Poppe at Poppe Construction in his later years. After high school, he first worked in the logging business for various people and then got into carpentry. He also spent a lot of time helping his close friend Phillip Cross at the H Bar Ranch.

Mr. Lapeyre was a member of the Dubois Masonic Lodge and joined the Black Horse Troupe of the Knights Templar in Dubois in 1985.

His family said he loved horses, hunting, fishing, camping, reloading and shooting, working as a hunting guide, snowmobiling, four-wheeling, and being outside.

Survivors include his former wife, Mikee Kuzara; his companion of over 20 years, Paula Roth of Dubois; a son, Robert Michael "Bob" Lapeyre of Washington state; a daughter, Julian Lapeyre and her husband Jeremy Eckhart of New Mexico; his father, Robert Lapeyre of Dubois; a brother, Robert John Lapeyre of Dubois; sisters, Terresa Ann Held and husband Woodson of Bozeman, Mont., Susan Marie Daniels and husband Les of Saratoga, Kary Kay Thompson and husband Bruce John of Dubois, and Mary Lee Mullison and husband Larry of Saratoga; several nieces, nephews, cousins, and many close friends.

He was preceded in death by a sister-in-law, Vickie Lapeyre; his grandparents, Molly and Milu Lapeyre and John and Lola Barrett.

Memorials may be made to the Black Horse Troupe of Knights Templar in Dubois.

On-line obituaries are available and condolences for the family may be made at: thedavisfunerahome.com

Services are under the direction of Davis Funeral Home of Riverton.