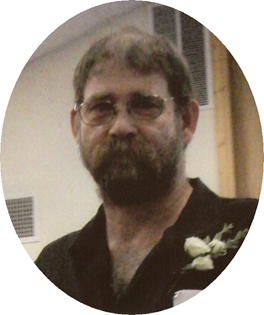 James Jenkins
Mar 31, 1960 - Mar 2, 2013
A memorial service for James Walter "Jim" Jenkins, 52, will be held 2:00 p.m., Wednesday, March 13, 2013 at Davis Funeral Home with Pastor Aaron Justice of the Faith Fellowship Church officiating. Memorial contributions to the Faith Fellowship Church would be appreciated.

Jim died March 2, 2013 at his home in Riverton.

He was born March 31, 1960, in Cody, Wyoming, son of James D. and Joyce N. (Thorpe) Jenkins.

On September 20, 1986, he married Theresa M. Jenkins in Billings, Montana.

The family moved to Riverton in 1991. Jim worked in the oilfield for 37 years and was currently employed with Ensign.

He loved spending time with his family, especially his grandchildren. He also loved his dachshunds, Brutus and Chuck. Jim also enjoyed his occupation.

Survivors include his wife, Theresa of Riverton; father, James D. Jenkins and his wife, Joyce of Billings, MT; daughters, Desiree Nicole Heil and husband, Derrick, Kayla Sharyl Warren, Sara Elaine Swann and husband, Daniel, Rachel Margaret Jenkins all of Riverton; brothers, Ron Jenkins and his wife, Sharon of Douglas, WY; Davis Jenkins of Douglas, WY; Brian Jenkins and his wife, Penni of Port St. Lucie, FL, and Chad Jenkins of Billings, MT; 10 grandchildren.

He was preceded in death by his mother, Joyce Boyle and step-mother, Sharyl Jenkins.

On-line obituaries are available and condolences for the family may be made at: theDavisFuneralHome.com

Arrangements are under the direction of the Davis Funeral Home.