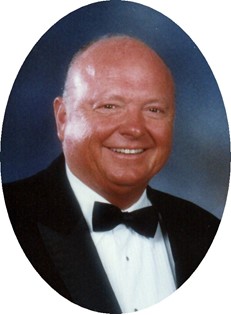 Donald C. Goheen
Sep 26, 1941 - Apr 8, 2008
Donald C. Goheen of Riverton died early Tuesday morning, April 8, 2008, at Riverton Memorial Hospital. He was 66 years old.

At his request, no services will be held.

Donald Carl Goheen was born on Sept. 26, 1941, in Hays, Kan., the son of Donald R. and Lucille (Howard) Goheen. He was graduated from high school in Hoisington, Kan.

He served with the U.S. Navy for 22 years as a radioman, including service during the Vietnam War.

Following discharge from the military, he served as a patrolman and administrative service officer with the Riverton Police Department, and was a substitute teacher in Dubois.

On Aug. 4, 1960, he married Michaelea "Mickey" Vogelsang in Riverton.

Mr. Goheen was a member of the Catholic faith and belonged to the B.P.O. Elks Lodge in Riverton and the Veterans of Foreign wars in Dubois.

His family said he enjoyed fishing, hunting, and his family.

Survivors include his wife, Mickey Goheen of Riverton; a son, Eric Goheen of Maricopa, Ariz.,; a daughter, Michaelea Dawn Caluza of San Diego, Calif.; four granddaughters, and one great granddaughter.

He was preceded in death by his parents and two sons, Donald "Skip" and Michael "Buzz."

On-line obituaries are available and condolences for the family may be made at: thedavisfuneralhome.com

Services are under the direction of the Davis Funeral Home of Riverton.