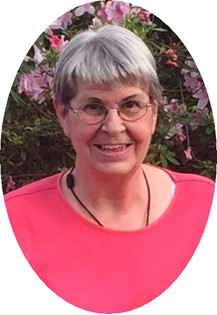 Beverly "Bev" Trembath
Dec 27, 1944 - Dec 1, 2020
Beverly "Bev" Trembath, 75, of Riverton passed away on Tuesday, December 1, 2020 at St. Vincent's Memorial in Billings, MT. A graveside service will be held at 2:00 pm on Monday, December 7, 2020, at Mountain View Cemetery. Your love and support means so much to our family. We will love each other from a distance and wear our mask at the graveside. A Celebration of Life will be announced at a later time when it is safer for family and friends to gather.

Beverly was born in Lander, Wyoming on December 27, 1944 to Velma and Ezra Steenbock. Bev lived on the farm with her parents and brother Darrell in Paradise Valley. She loved her pony and all the animals on the farm. She was an active member in 4-H and attended Pavillion Church. She attended Shoshoni High School and Chadron State College where she finished her degree in Elementary Education.

During her summers at college she became a camp counselor at Circle J Ranch Church Camp near Ten Sleep. It was during that time that she met her life partner of 55 years. Dean and Bev were married on June 19, 1965. After marrying Dean, Bev became a teacher in Ten Sleep Wyoming until their oldest daughter, Keri was born in 1967. Beverly then left her career to raise her family. Over the next three years their family grew to include Kim and Todd. Bev was extremely dedicated to her family and spent all of her time devoted to raising them. In 1978, Lauri was born, completing the family.

In 1980, they moved to Burgess Junction. In 1982, the family moved to Wright, Wyoming. During this time Bev resumed her career in elementary education. In 1995, Bev, Dean and Lauri moved to Riverton to be near Bev's parents and extended family.

Bev was an avid reader and had many hobbies including; camping, spending time in the outdoors, crafts and doing anything with her family. She enjoyed gardening and spent many hours canning and preserving food for her family. Bev and Dean loved to travel. They enjoyed spending time with family in North Carolina, Colorado and Billings and enjoyed traveling all of the United States including Alaska.

Bev was an active member, teacher, and mentor at Hillcrest Baptist Church, Wright Baptist Church, and the Ten Sleep Methodist Church. Most importantly, Beverly had unwavering faith in her Lord and Savior Jesus Christ. Everyone who knew Beverly knew that, not because of what she said, but because of her actions that spoke louder than words. She was a kind and loving person to her family and everyone who knew her. Beverly was extremely committed to her family and loved them deeply. Beverly was a private and extremely humble person. She always put others first, even in her final days. Beverly was a dedicated wife, mother, friend, daughter, sister, aunt, cousin, and friend who will be greatly missed.

She is survived by her husband, Dean Emerson Trembath of Riverton; Son, Todd and his wife, Melissa Trembath of Colorado Springs, CO; Daughters, Keri and her husband, Andy Christensen of Clayton, NC, Kim and her husband, Kenny Hager of Billings, MT, and Lauri and her husband, Martin Shoopman of Riverton, WY; grandchildren and great grandchildren, Christopher and his wife, Amber Christensen of Raleigh, NC and their children, Ryker and Zayden; Cameron Christensen of Clayton, NC, Kyndra and her husband, Gabe Elmore of Billings, MT, their children, Sam, Nathan and McKinley, Kayleen Hager of Bozeman, MT, Ashton Shoopman and Connor Shoopman of Riverton WY, Joseph Trembath and Matthew Trembath of Colorado Springs, CO, special Aunt, Ina Mae Harris; sister-in-law, Patsy Steenbock; and many cousins.

She was preceded in death by her parents, Ezra and Velma Steenbock; brother, Darrell Steenbock; special cousin and friend, Gayle Sexton; and numerous aunts, uncles, and cousins.

Love offerings to help with expenses would be greatly appreciated and can be sent to Dean Trembath 1103 E. Fremont Street Riverton WY 82501.

On-line condolences may be made to the family at www.TheDavisFuneralHome.com.

Services under the direction of Davis Funeral Home.