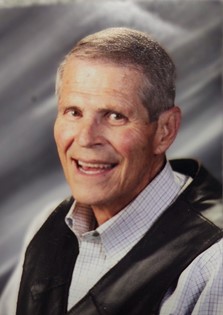 Mickey Gamble
Aug 17, 1942 - Feb 3, 2021


Mickey Gamble 78, formerly of Riverton, passed away in Las Vegas, NV on February 3, 2021. A memorial service will be held at 2:00 pm on Saturday, 07/17/2021, at Davis Funeral Home. A reception will follow at the Reach Foundation.

James Michael "Mickey" Gamble was born in Riverton, WY on August 17, 1942 to Wesley and Eleanor (Hines) Gamble. He grew up with his two brothers in Riverton and attended school at St. Stephen's Mission and went to the University of Wyoming on a full academic honor's scholarship. He received his Bachelor of Science. He went on to earn his Master's Degree in Psychology.

While Mickey was a student he took a sabbatical to work at a Psychiatric Hospital in Chur, Switzerland, where he met Austrian nurse, Mathilde Steindorfer. They returned to the states and settled in Sinclair, WY where Mickey started his career with Wyoming State Penitentiary. Together they had three daughters, Kelly, Kimmy, and Liesl. Mickey and Mathilde divorced but remained friends until his passing. Mickey worked as the Director of St. Joseph's Children and then went on to be the warden at the Wyoming Honor Farm. He was also on the Board of Charities and Reform with the State of Wyoming and continued his work in the corrections field and then becoming a consultant with the company he formed, Four Directions Consulting, advocating for children with disabilities. He ended his career as the counselor for the middle school and high school in Big Piney, Wyoming.

Mickey found a great partner in his wife Dixie Jordan, who was his devoted partner up until the time of his passing.

Mickey was involved with sports while in school and he was on the successful basketball team from St. Stephen's Mission 1958-61 team that was inducted into the Wyoming Sports Hall of Fame in 2006. He also held the state mile record in the State of Wyoming Class C for 18 years.

Mickey lived by the philosophy of "We belong in this world by helping others belong." He could also find the good in any human being and focused always on finding the positive to elevate the good qualities of people instead of obsessing about the negative.

Survivors include wife Dixie, his daughters and their families - Kelly and Kevin Kershisnik, Kimmy and her son Nicholas, Liesl and Jeff Scott and their daughter Annaliese Scott; his brother Tony and Patricia Gamble and their children, as well as the children of his oldest brother Jerry; and many extended family and friends.

He was preceded in death by his parents, Wesley and Eleanor Gamble and his oldest brother Jerry Gamble.

On-line condolences may be made to the family at www.TheDavisFuneralHome.com.

Services under the direction of Davis Funeral Home.