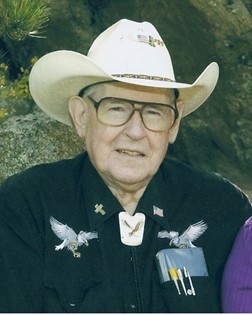 Wayne Ransom
Jul 26, 1941 - Dec 31, 2022
Wayne Ransom, 81, went to meet his Lord & Savoir December 31, 2022.
A memorial service for Wayne and daugher, Rebecca, will be held 10:00 am, Saturday, July 29, 2023, at First Baptist Church in Riverton, Wyoming.
Wayne LeRoy Ransom was born to Ilene & Roy Ransom in Lander, WY on July 26, 1941. He lived in Lander until he was 4yrs. old then moved to Jackson, WY with his Mother & younger brother, Warren, until his Father was discharged from the army. His paternal grandparents & aunts & uncles also lived there. He remembered the storm of 1949 which almost completely buried the town. If anyone has ever been to Jackson & has seen the Wort Hotel the snow was clear up to the roof top. A lot of snow!
Wayne accepted the Lord as his Savoir & has faithfully served Him ever since. Wayne was a long-time member of First Baptist church of Riverton & served in many positions, AWANA Commander, usher, deacon, elder, kitchen committee plus many other jobs. Anything that needed to be done, Wayne could be counted on to do it. He will be greatly missed by all who knew this amazing man.
He went to elementary school in Jackson & graduated from Jackson Wilson High School in 1960. It was at this time he met Sandra Fast, the girl who was to be the love of his life, at a basketball game between Pinedale & Jackson in Jackson. His good friend Bill Bowlsby introduced them, Bill & Sandra had been friends for quite a while having mutual friends in Pinedale. Wayne & Sandra had their first official date New Years Eve 1959. He told her he would be down to Pinedale the following week-end & wouldn't have time to eat so he wanted her to cook him a meal, all by herself with no help from her mother, after all these years he still remembers what she cooked him: Fried chicken, mashed potatoes, gravy, homemade biscuits & homemade lemon pie. When he sat down & looked at the spread before him, he asked her mom if she did it all by herself or had help. When assured she did it all, her mom asked why she had to do all the cooking. His reply was "If I'm going to travel 77 miles 1 way to court a girl she had better know how to cook, my mom is a good cook & I love to eat."
In August of 1960, he asked her to marry him. They were married November 13, 1960. Wayne & Sandi were blessed with 4 children Rebecca Caroline in 1961, Shane LeRoy in 1963, Shannon LaNora in 1968 & Allan Wayne Joined the family July 25, 1980.
During high school he worked in Fred's Market which prepared him for work in the grocery business later in his job career. Wayne and Sandi lived in Jackson where he worked at Fred's Market after they were married. Then they moved to Pinedale where he worked for the Forest Service, the next move was to Big Piney where he worked on a ranch. He also worked in the oil fields. Wayne got a job with Safeway in December of 1964 & moved his family to Riverton over South Pass in a snow storm behind a snow plow. He worked for Safeway for 35 years.
He also was the "bouncer" & bartender at the Pink Garter Theater which was well known for their melodramas. He became well acquainted with the cast members at work as well during their off time. He took them to Bill Bowlsby's ranch at Bondurant Wy. They had fun riding horses, hay rides, & racing Model A & Model T cars around a loop near the ranch. The only way they could go up a hill was in reverse. Everyone was always treated with the fantastic cooking of Bill's parents. Their Dutch Oven fried chicken, potatoes, & biscuits couldn't be beat. The dessert was always homemade ice cream.
Wayne was an avid sportsman enjoying fishing and hunting, especially with family & friends.
Wayne is survived by his wife, Sandi of 62 years, daughter Becky of Parker, Colo., son Shane (Angie) of Thornton Colo, Daughter Shannon (Michael) Gwyn of Colorado Springs, Col, Allan of Parker, Colo, brother Warren of Lusk, Wy, brother Bobby (laRae) Idaho Falls, Idaho, Grandchildren, Kimberley (Robby)Padilla , Jennifer (Cesar) Angulo, Alric (Amber) Schmidt, Lindsay Ransom, Greatgrandchildren, Ryan, Ashton & Delilah Angulo, Zarek & Irissa Padilla, Kaidin & Kirra Risk, and Avery Schmidt, Beloved niece Tina Marie Ransom & many other special relatives. .
The family request in lieu of flowers, donations be made to First Baptist Church Parsonage Fund in care of Davis Funeral Home, 2203 West Main Street, Riverton, WY 82501.
Condolences may be made at TheDavisFuneralHome.com or may be sent to Davis Funeral Home, 2203 West Main Street, Riverton, WY 82501.
Services under the direction of Davis Funeral Home, Crematory, and Monuments.