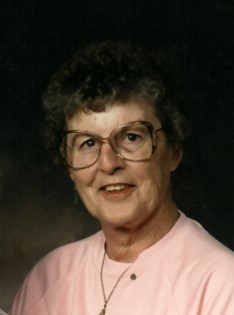 Barbara Wagner
May 27, 1928 - Mar 9, 2011
Barbara F. Wagner died at her home in Riverton on Wednesday, March 9, 2011, at the age of 82. Cremation has taken place and private family services will be held at Union Cemetery in Bakersfield, California, June 3rd at 3:00 p.m.

Barbara F. Munding was born in Maricopa, Calif., on May 27, 1928, the daughter of Louis H. and Ruth (Decker) Munding.

She was a homemaker, having married Albert E. Wagner on July 3, 1967, in Jackson.

She had been a resident of Riverton since September of 2006, coming here from Dubois where she lived for nearly 40 years. Prior to that, she lived in Riverton from 1965 to 1967 and various other communities in California and Washington state.

Her family said she enjoyed looking for arrowheads, hunting, fishing, mushroom hunting, and being the life of the party.

Mrs. Wagner was of the Christian faith.

Survivors include a son, Louis Hailey; grandchildren, Adrian Dusseljee, and Tawyna Herdt; great grandchildren, Hank Thomas Dusseljee, PFC. Jesica Anne Dusseljee, Bryson Herdt, and Brady Herdt.

She was preceded in death by her husband, Albert Wagner, and a daughter, Ruth Thompson.

On-line obituaries are available and condolences may be made at: theDavisFuneralHome.com

Family contact information is also available through the funeral home.

Arrangements are under the direction of the Davis Funeral Home of Riverton.